Established in 1970 by Merlin Carothers, we invite you to visit our site, enjoy our newsletters, and contact us with prayer requests.
---
Merlin & Mary Carothers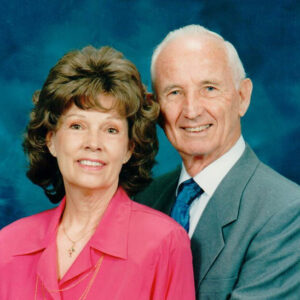 Merlin believed his calling from God was to get free books into every state and federal prison in America, and into as many city and county jails as possible. Upon Merlin's passing in November 2013, the Foundation of Praise has continued to carry on the work that he had established. The list of Foundation of Praise activities also includes military, hospitals, crisis pregnancy centers, and missionary projects around the world. Each year the Lord increases our outreach. The opportunities are great, and we rejoice in doing everything we can to be God's servants. We will continue, with God's help, to reach those for whom He gave His Only Son, Jesus.
Foundation of Praise Statement of Faith
We believe the Bible is the Word of God. Jesus was born of a virgin, crucified, rose from the dead, and is coming again. By faith in Him we receive forgiveness of our sins and the free gift of eternal life. We are called to tell his Good News to the entire world.